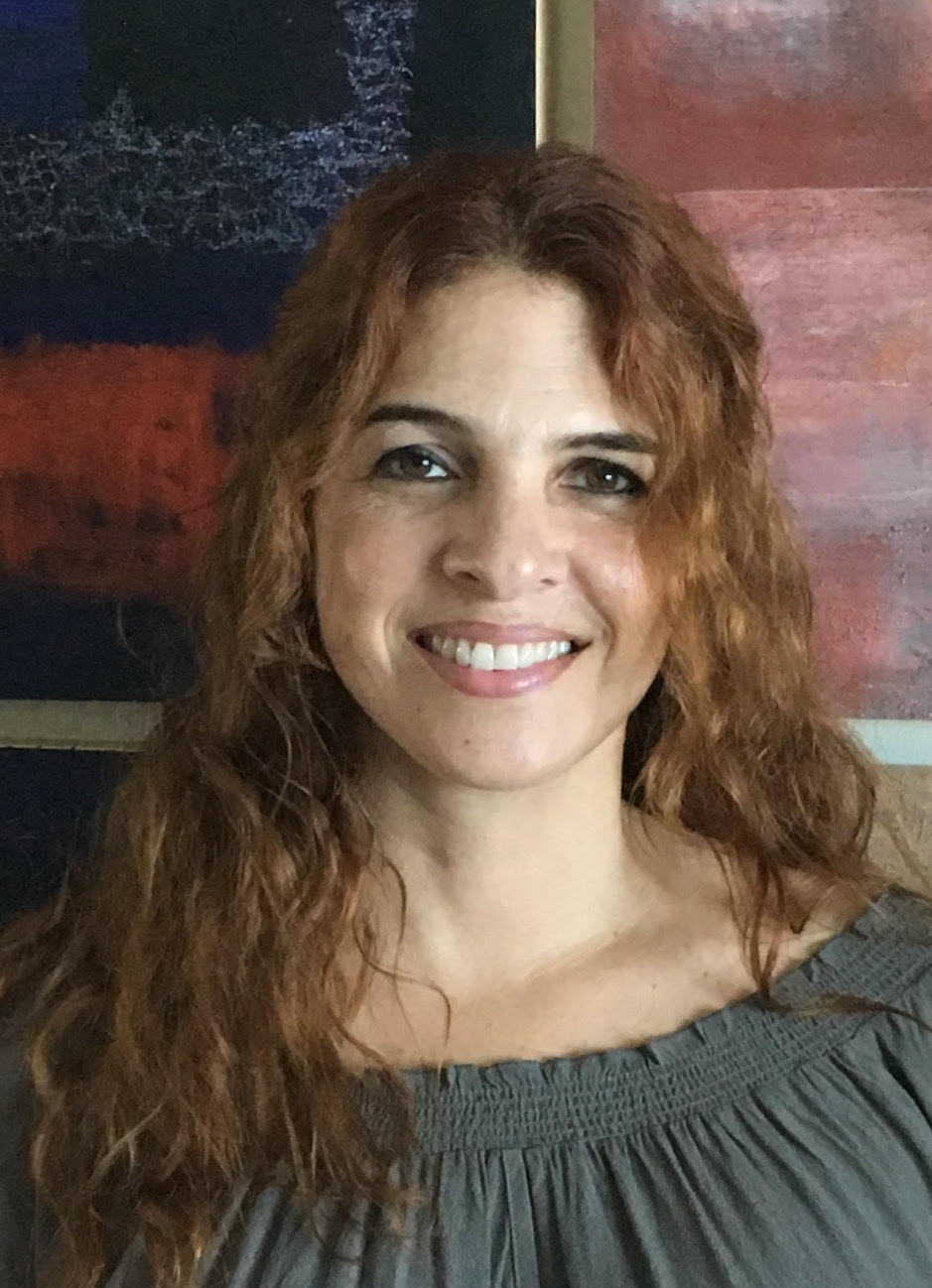 Associate member: Irene Plaz
She is a Psychologist (1989) with postgraduate studies in Child Development and its Deviations (1995) from "Universidad Católica Andrés Bello" (UCAB), Caracas, Venezuela. Certified as an Ontological Coach (2015) in Miami, Florida, and accredited as an Associate Certified Coach by the International Coach Federation (2015).
Has taken training courses in Community Clinical Psychology at the postgraduate department at UCAB, Psychoanalysis courses at SPC (Caracas Psychoanalytic Society), Mythology and Archetypal Psychology with Dr. Magaly Villalobos, and has taken other courses and attended conferences at Centro de Estudios Junguianos de Caracas (Caracas Jungian Studies Center) and at the Venezuelan Society of Jungian Analysts.
Engaged since 1993 in private and institutional practice of Psychotherapy for children, adolescents, and families, and for the last 8 years with adults as well.
Graduate and postgraduate professor at the School of Phychology at UCAB, and of Head of the Department of Developmental Psychology at UCAB ( until 2011).
Case Manager, advisor and board member at INVEDIN [Venezuelan Institute for Integral Child Development] (1997-2011).
Lecturer and organizer of conferences for Mental Health and Social-emotional Development for Children and Adolescents at INVEDIN's Research and Postgraduate Studies Center (1997-2008).
Founder and director of "Ciclo Vital", "Human Integral Development Center" (2007-2015).
She has been supervised by Psychoanalysts María Teresa Arostegui, Sodely Paéz, and Dr. Esther Aznar, members of SPC (1999-2011).
She has undergone personal analysis sessions for over 20 years with Psychoanalytical Psychotherapist Dr. Estrella Pinto, Clinic Psychology Professor at UCAB (1989-2007), recurrent sessions with Psychoanalysts Carlos Rasquin (2008-2011) and Regina Ventura (2012-2013), members of SPC.
She lives in Miami, Florida since 2011 and works as a Life Coach in private sessions, workshops and conferences. She also leads Greek Mythology and Archetypal Psychology book clubs. She is married and a mother of a teenager and a young woman.