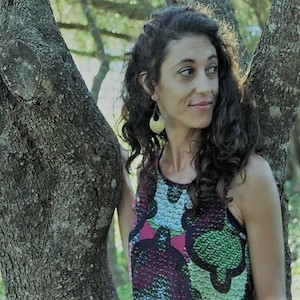 Associate member: Rocío Ruiz León
Psychologist and Family and Couple psychotherapist, Psychologist with Jungian orientation, with N. Col. B-02846
I graduated in psychology in the specialty of clinical psychology at the University of Deusto in Bilbao in 2008.
Later I made a master's degree in AVAPSI (Basque Association of Dynamic and Systemic Psychotherapies) from 2010 to 2013 in San Sebastian, which endorses me as a Family Psychotherapist and of Couple.
Since January 2018 I am in Training for the SIDPAJ with the intention of obtaining the title of Jungian analyst with time.
Performed a personal analysis with Javier Castillo since January 2018 and performed supervised cases with Mikel García.
I have worked in different areas in the social area in San Sebastian.
I started attending people with cerebral palsy, doing activities of dynamisation and care.
Subsequently, I focused on the lack of protection of children, working as an educator in reception apartments.
I have seen this sector from different angles, since I later worked as a family educator in cases of mild or moderate deprivation, going to families and acting as a guide from a psychoeducational perspective.
Lastly, I participated in the Professionalized Foster Care project, carried out by the Eudes Foundation. In this project, welcoming people with relevant training welcomed especially difficult children due to their trajectory and level of trauma. In this case I took care of the selection and training of the new co-workers, as well as the cozy match-child.
I have participated as a volunteer in conducting family interviews and group therapies in Proyecto Hombre de Hernani.
I also worked as coordinator and team supervisor at the Leo Kanner adult autism center in Logroño.
Since October 2017 I work as a family and couple therapist in private practice in Menorca, where I live.
I perform individual, couple and family therapy.
Languages: Spanish and English
Website: www.psicologarocio.com
Contact: consulta@psicologarocio.com