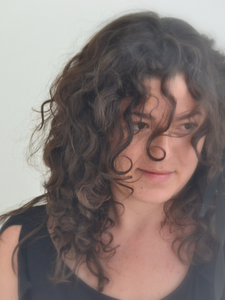 Associate member: Scelene Hernández Muñoz
Collegiate Psychologist no. 19902
Individual and Couple Psychotherapist.
Bachelor's Degree in Clinical Psychology, Master's Degree in Individual and Couple Jungian.
Psychotherapy, Master's Degree in Analytical Jungian Psychology, Master's Degree in Dance/Movement Therapy, Trained in Art Therapy, Psychodrama, Therapeutic Photography and Authentic Movement.
Since 2002 she works as a Psychotherapist in private practice attending adults and couples, which she combines with case supervision, research and teaching Psychology and Art Therapy.
She is cofounder of In-consciente Psychotherapy Services and Individual and Collective Temenos, a place where creative projects, qualitative research processes with experiential groups focused on psychotherapy, art y the body as a pathway to access the subconscious mind are produced and developed. www.in-consciente.com
In 2019 she started her training in Authentic Movement with Betina Waissman and since then she practices and studies with her peer group in Barcelona.
Nowadays she combines her training in Somatic Experiencing with her research for her PhD in order to integrate Authentic Movement with Active Imagination.
Contact: sceluna@gmail.com