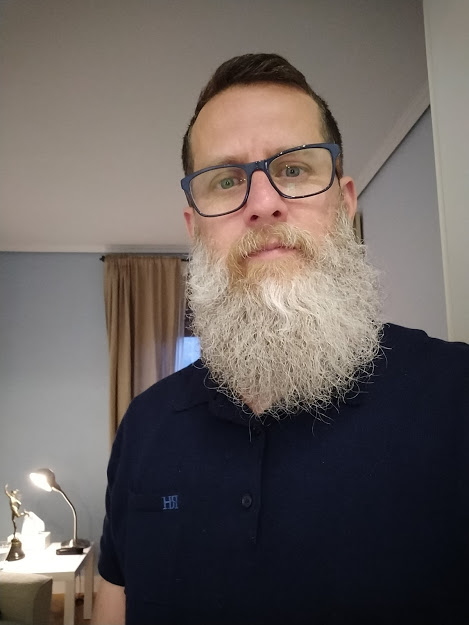 Associate member: Rafael Jesús Azuaje Pérez
Specialist on Analytic Psychotherapy, Creative Psique (Art Therapy) Dream Analysis and active imagination.
Psychotherapist for Adult and teens Jungian oriented.
• Grade on Psychopedagogy.
• Jungian Analyst. Profesional candidate from Sociedad Española de Psicologia Análitica (S.E.P.A).
• Authorized by FEAP (Federación Española de Asociaciones de Psicoterapeutas) and SEPA.
• Collegiate member from CODL Madrid.
Professional candidate of Sociedad de Psicología Analítica de España.I received my degree as Psychopedagogist on Venezuela where i born and develop the very first part of my professional career.
Always i feel very close to psychology or soul care. I was on therapy from my 25 years old, at the beginning with therapist with psychoanalysis influences, I value these analysts and I am very grateful to them.
From 12 years ago i live in Madrid. The physical separation from my born place and the necessity to integrate on a very new culture, propitiated to go through a personal crisis from this crisis i go out strengthened and have the opportunity to find the C. G. Jung letters and books. From this very first moment i begin with a Jungian Analyst and take up a new life project.
From this moment i have the tools, mi intuition and the most important the trust i have on the therapeutic relation as a healer element. Now i want offer my services to all of them who are interested in find the road to know yourself.
His analyst and supervisor was: Dr Rebeca Retamales Rojas form in C.G. Jung Zurich institute and teacher on SEPA), Olivia del Castillo from in C.G. Jung London institute and Teacher on SEPA) and Magaly Villalobos IAAP Member and Sociedad Venezolana de Analistas Junguianos (SVAJ).