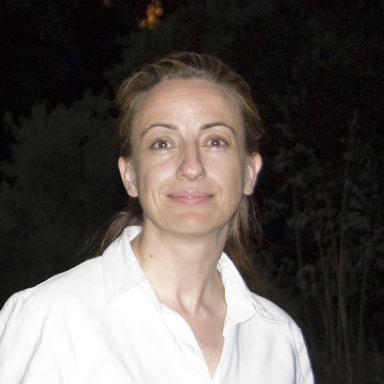 Associate member: Mª Pilar Quiroga Méndez
Specialist in clinical psychology. Psychotherapist, currently in private practice.
Doctor in Psychology and University Professor in Human Development Psychology. Head of the Chair in the Department of Developmental Psychology and Education at the Pontifical University of Salamanca. She is dedicated to the study of developmental psychology, and linked to the practice of clinical psychology iand research in the hospital context. She has published journal articles and books such as: Child Psychology Told by Self and Applied Child Psychology, or Child Clinical Psychology, as well as articles and book chapters on Analytical Psychology, Clinical Psychology and Human Development Psychology.
Publications in the field of Analytical psychology:
G Jung, vida, obra y Psicoterapia, Editorial Desclee de Brouwier (2002). Presentación a Andrew Samuels. Clínica e investigación Relacional. Revista electrónica de Psicoterapia. CeIR Vol.12(1) (2018). El hombre de Jung producto de la naturaleza, derivaciones en psicoterapia. Temas de Psicología (V), (1997). Adolescencia y trastornos de la alimentación, el principio analítico de le enfermedad que cura. El Inconsciente, los arquetipos y la religión en la obra de Jung, 1928-1946. Temas de Psicología (VIII), (2005). La psicoterapia de Jung, entre Platón y Nietzsche. Revista Nuevas propuestas, UCSA. (2005). La Filosofía en la Psicología Analítica, autores de filosofía en la obra de C. G. Jung. Cuadernos Salmantinos de Filosofía (2002). Dimensión religiosa y psicología, o la religión como instinto. Ediciones Diálogo Filosófico (2002). Arte y psicología analítica, una interpretación arquetipal del arte. Arte, Individuo y Sociedad, (2010). Dar un contenido al tiempo, una interpretación arquetipal del arte en la postmodernidad. Arte, Individuo y Sociedad, (2016). La Vejez como proyecto del alma, héroe, carácter, destino y arquetipo. Cuadernos Salmantinos de Filosofía. (2013). Los sueños del mundo, una interpretación del cine desde la psicología analítica (2022).
She lives and works in Salamanca and Madrid.